Constantia Flexibles expands its international footprint to serve its global clients
Constantia Flexibles is a global leader in flexible packaging. The group produces flexible packaging solutions, primarily for the food and pharmaceutical industries.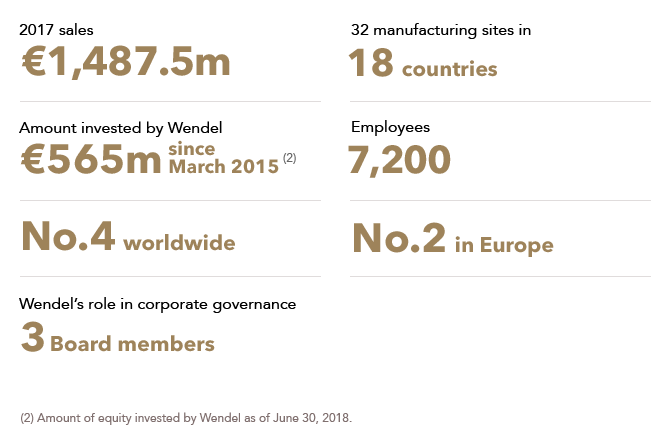 Why did we invest in Constantia Flexibles?
Founded by Herbert Turnauer in the 1960s, the Vienna-based Constantia Flexibles group produces flexible packaging solutions, primarily for the food, beverage and pharmaceutical industries. Constantia Flexibles has successfully developed its activity outside Europe and, over the last five years, has become a global leader in flexible packaging. The flexible packaging market for basic consumer goods, in which Constantia Flexibles operates, offers a combination of stability and growth. Constantia Flexibles has a solid track record, posting an average annual growth rate of 9.3% over the last 12 years. The business of Constantia Flexibles is largely independent of economic cycles because the group caters to the basic, daily needs of end customers. In addition, there are long-term market trends supporting the growth of the flexible packaging market, such as urbanization, increased mobility and the increased consumption of individual portions, tied in with the decreasing size of households and the development of the middle classes, especially in emerging markets. For several years, this market's growth has outpaced that of the economy in general (GDP), whether in developed or emerging countries.
On March 27, 2015, Wendel announced it had finalized the acquisition of Constantia Flexibles for an enterprise value of €2.3 billion, or around 9x 2014 EBITDA, and had invested €640 million in equity for a 73% stake in the company, alongside the H. Turnauer Foundation's €240 million, 27% investment. Subsequently, on September 22, 2015, Wendel signed an agreement with Maxburg Capital Partners ("MCP"), an investment company backed by the RAG Foundation, to syndicate of minority share of its investment in Constantia Flexibles. Accordingly, in November 2015, MCP acquired approximately 11% of the capital of Constantia Flexibles from Wendel for €101 million.
Following this transaction, Wendel, the H. Turnauer Foundation and MCP participated in a €50 million capital increase for Constantia Flexibles, each subscribing to a pro-rata stake, to finance the acquisitions of Afripack and Pemara.
Following the capital increase and MCP's entry into the capital of Constantia Flexibles, Wendel's equity investment in Constantia Flexibles totaled €565 million. Wendel is the company's controlling shareholder, with 60.5% of the share capital.
In this fast-growing, resilient, but highly fragmented market, Constantia Flexibles has competitive advantages such as: 
the group's long-standing relationships with major global customers;
its size, enabling it to harness economies of scale;
the group's technological edge and ability to innovate, enabling it to adapt to worldwide demand for new packaging;
the group's proven ability to pursue an external growth strategy, with eight acquisitions carried out since 2010, including four in emerging markets. The acquired companies have aggregate sales of €680 million.
Constantia Flexibles sells Labels division to Multi-Color
On October 31, 2017, Constantia Flexibles sold its Labels division to Multi-Color Corporation (Nasdaq: LABL) for an enterprise value of approximately €1.15 billion ($1.3 billion). Constantia Flexibles has received c. €830 million in cash and will continue to participate in the future success story of Multi-Color through a 16.6% shareholding.
The transaction brings together the high-performing Food and Beverage business of Constantia Flexibles' Labels division with Multi-Color's strong Wine & Spirit and Home & Personal Care platforms, as well as an emerging global position in Healthcare. The combined annual revenues of the two businesses will be approximately $1.7 billion.
Outlook for development
The strategy implemented by the Constantia Flexibles group for profitable growth is based on the following pillars:
developing the group's business in fast-growing regions;
carrying out targeted acquisitions to support the group's geographic expansion and consolidate its global leadership;
optimizing the operating structure and maximizing the group's synergy, by pursuing operational excellence programs.
"We know that Wendel will support the growth strategy and development of Constantia Flexibles over the long term."
Top management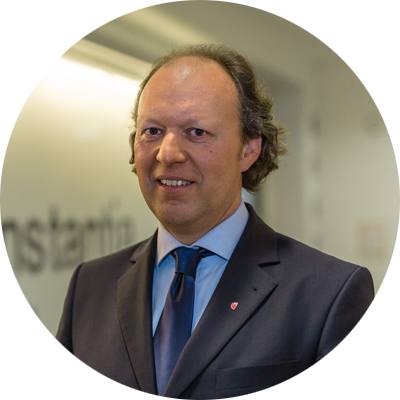 Alexander Baumgartner
CEO
Wendel's role in corporate governance
Supervisory Board
Bernard Gautier (Chairman)
Roland Lienau
Patrick Tanguy
M&A and Operations Committee
Bernard Gautier (Chairman)
Patrick Tanguy
Nomination Committee
Bernard Gautier (Chairman)
Roland Lienau
Audit Committee
Roland Lienau
Patrick Tanguy