Saint-Gobain is building our future
Saint-Gobain is the European or global leader in each of its businesses. It designs, manufactures and distributes construction materials with the ambition of offering innovative solutions to the basic challenges of our time—growth, energy savings and environmental protection.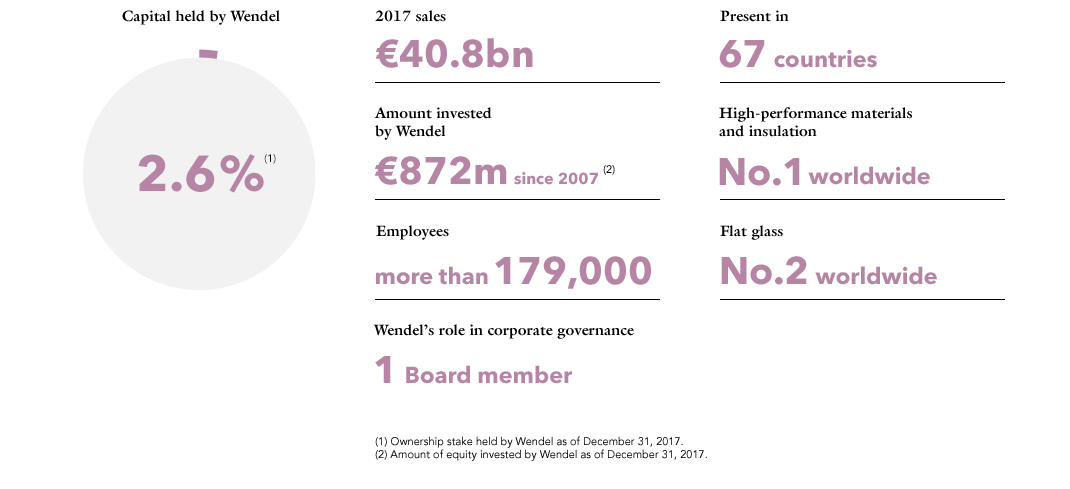 Why did we invest in Saint-Gobain? 
By offering solutions adapted to high-tech industrial applications and construction markets at varying stages of development, Saint-Gobain bases its growth on value-added segments. Saint-Gobain's priority is to focus on high-growth and high value-added markets in habitat and industry. Three pillars help drive its strategy:
Innovative Materials (Flat Glass and High-Performance Materials) are the company's innovation driver, in particular due to their unique portfolio of materials and processes in the habitat and industrial markets. An increasing share of these solutions are co-developed with its customers;
Construction Products offer differentiated interior and exterior building solutions. These markets are growing faster than GDP per capita in both mature and emerging economies. The leadership positions and strong brands of the Construction Products business ensure a global presence for Saint-Gobain and a strong foothold in high-growth markets;
Building Distribution, with its deep knowledge of customer needs, provides an accelerator for the Habitat strategy. Through its well-recognized brands, it has detailed insight into the construction, renovation, and remodeling markets and how they are evolving.
Key milestones of the investment in Saint-Gobain
Outlook for development 
Saint-Gobain will continue to roll out its strategy for sustainable growth focusing on four strategic drivers:
Balancing its activities to ensure that the group is resilient by differentiating its investment according to geographic region and by strengthening Saint-Gobain's profile in high valued-added businesses and promising markets.
Continuing the group's digital transformation. The digital revolution is bringing about a dramatic change in Saint-Gobain's relations with its stakeholders, as well as in the ways that things are done within the group.
Sustainable differentiation through innovation and R&D is one of the key drivers for increasing the share of Saint-Gobain's sales represented by high value-added products and solutions. This approach specifically includes an ambitious marketing strategy as well as an R&D strategy that puts researchers in direct contact with customers to provide tailored solutions. 
Building closer customer relations: renewing the Saint-Gobain brand will enable the group to improve the ways it presents its offer to all of its customers, in a construction market where the end customer's voice is becoming more audible and where the boundary between professionals and private individuals is being blurred. 

"We have set down the principles and objectives of our long-term cooperation with Wendel."
Top management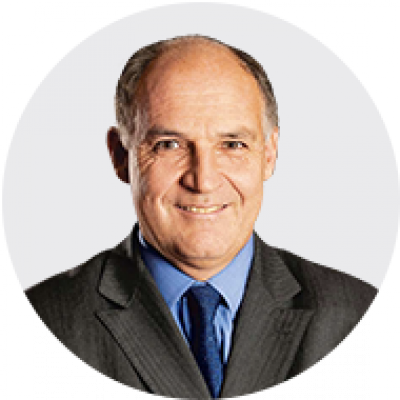 Pierre-André de Chalendar
Chairman and CEO 
Wendel's role in corporate governance
Board of Directors
Frédéric Lemoine
Appointments, Compensation and Governance Committee
Frédéric Lemoine
Strategy and Corporate Committee 
Frédéric Lemoine
Corporate film of Saint-Gobain
Looking ahead, staying close