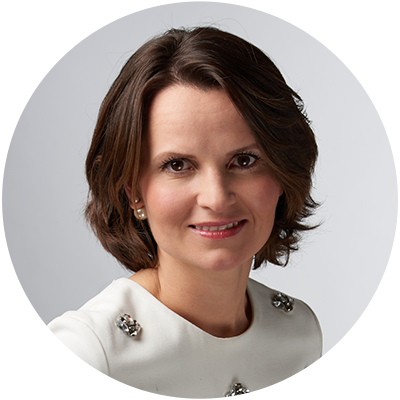 Stéphanie Besnier
Stéphanie participates in the search for investment opportunities, especially in France. She began her career in the Treasury department of the Ministry of Finance, then worked at the Agence des participations de l'État, the agency that manages the French government's shareholdings, where she was in charge of the government's investments in SNCF and SNCM and of the Eurotunnel restructuring. She is a graduate of Polytechnique, Corps des Ponts et Chaussées, and the Paris School of Economics.

Board member of Bureau Veritas and member of the audit committee.
Board member of IHS Towers.