c.96
Capital held by Wendel
(1) As of December 23, 2019
Crisis Prevention Institute, the leading provider of behavior management and crisis prevention training programs in the U.S.
Headquartered in Milwaukee, Wisconsin, CPI is the leading provider of behavior management and crisis prevention training programs in the U.S. Wendel has completed the acquisition of CPI from FFL Partners at an enterprise value of $910 million. As part of this transaction, Wendel made an equity investment of approximately $569 million, for a c. 96% ownership interest in the Company, alongside CPI's management team and certain other minority investors.
Sales (for the twelve months ended August 31, 2019)
Amount invested by Wendel
No. 1 in the United States
(2) Amount of equity invested by Wendel as of December 23, 2019
CPI's activity
For nearly 40 years, CPI has provided crisis prevention and intervention training to help professionals respond to anxious, hostile and violent behavior with safe and effective methods. The Company's training has been proven to reduce the frequency and impact of incidents resulting from aggressive behavior in the workplace, improve professionals' confidence in addressing these incidents, help customers comply with regulatory requirements, and create a safer environment for professionals and those under their care.
CPI primarily serves education and healthcare customers and is expanding its reach in behavioral and home health care, as well as other industries with similar behavioral challenges. CPI has expanded internationally over the past several years and generates more than 20% of its sales outside the U.S. today, principally in Canada, the United Kingdom, Australia and New Zealand.
CPI specializes in "train the trainer" programs that teach and certify individuals to instruct staff at their organizations to assess, manage, and safely resolve instances of high-risk, disruptive or aggressive behavior in the workplace. After completing the curriculum, these client employee instructors, known as Certified Instructors ("CIs"), then train others who themselves become certified CPI Blue CardTM holders upon the completion of program.
"We are excited to welcome Wendel to the CPI family. Wendel understands, and values, CPI's mission and is committed to supporting our continued growth for the long-term."
Top management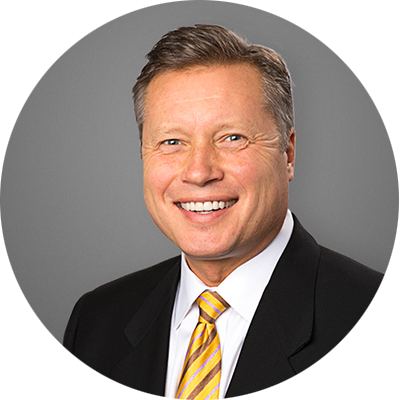 Tony Jace
CEO
Wendel's role in corporate governance
Board of Directors
Mel Immergut
Harper Mates
Adam Reinmann
Audit Committee​
Jamie Fletcher
Harper Mates
Jérôme Michiels (Chairman)
Adam Reinmann