Stahl is a global group with a strong presence in emerging economies
Stahl is market leader in process chemicals for leather products; next to this, Stahl produces polymers and performance coatings for a variety of substrates such as textile, paper, plastics, rubber, metal and wood. Stahl offers a wide range of solutions to the automotive, apparel & accessories and home interior sectors, and for industrial applications.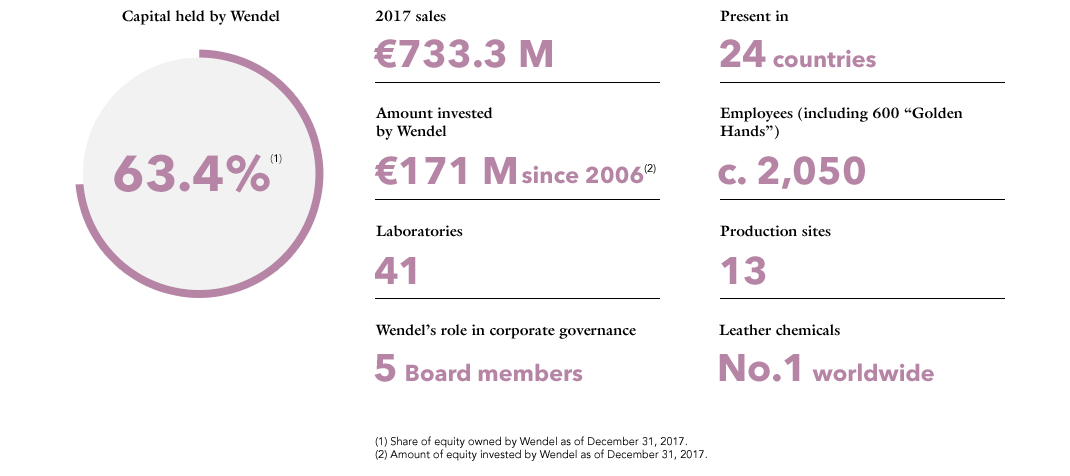 Why did we invest in Stahl?
Stahl is the world leader in leather finishing products and is developing large market shares in niche applications for high-performance chemical coatings on other substrates. It enjoys high barriers to entry as a result of its expertise, the long-term relationships it maintains with its principal customers, which include major luxury and high-end car brands, as well as the very high skill levels of its "golden hands" technicians. Stahl has prospects for sustained growth generated by global leather consumption markets, in Asia in particular, and the development of niche markets for high-performance coatings. Potential consolidation in the sector, combined with rigorous financial discipline, should allow Stahl to expand further and strengthen its market leadership. It derives more than 65% of its sales from high growth regions. Since its initial investment of €171 million in Stahl in 2006, Wendel has received €341 million in dividends and loan repayments, owing in particular to Stahl's very strong cash generation.
Key milestones of the investment in Stahl

Outlook for development  
Amid a still-volatile global economy, Stahl will continue to target organic growth and increased market share. To do so, it will focus on ongoing product innovation, while stepping up marketing efforts and capitalizing on the positions it has established in high-growth regions (more than 65% of sales). Stahl also intends to develop its activities in the earlier stages of leather processing, in order to expand its scope of business and gain greater market share. The group will continue to capitalize on its strengths, which are emerging markets, innovation (innovative environmentally-friendly solutions and customized technologies), and active cost management (strict financial discipline and value-adding investments).
Stahl's businesses continue to be driven by powerful long-term trends. Its markets are gradually shifting to the emerging market countries, average annual growth of 1-2% in meat consumption is supplying the market for hide processing, and certain competitors are gradually disappearing.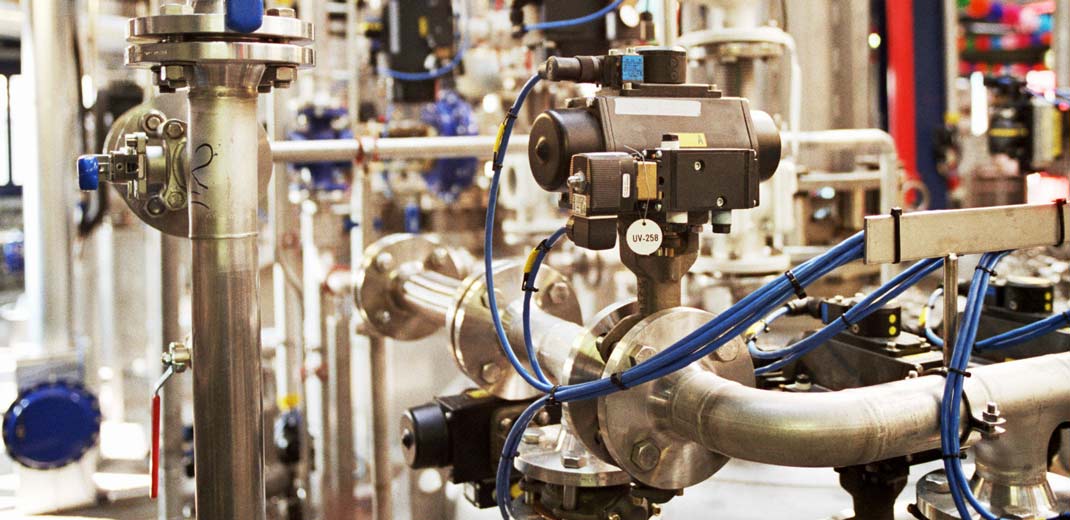 "Wendel is a invaluable partner in our efforts to expand our market share."
Top management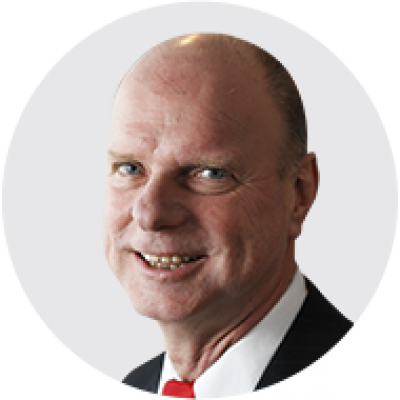 Huub van Beijeren
CEO
Wendel's role in corporate governance
Board of Directors
Claude Ehlinger (Chairman)
Bernard Gautier
Jérôme Michiels
​Célia Möller 
Félicie Thion de la Chaume
Appointments and Compensation Committee
Bernard Gautier (Chairman)
Félicie Thion de la Chaume
Audit Committee
Claude Ehlinger
Jérôme Michiels (Chairman)
Célia Möller
3 minutes to understand Stahl