Wendel's Annual General Meeting was held on Thursday, June 15, 2023, at the Verso conference center in the 9th arrondissement of Paris, just a few steps away from Wendel's former headquarters.
It was an opportunity for Laurent Mignon, who took up the position of Group CEO last December, to introduce himself to the shareholders at his first General Meeting. After summarizing fiscal year 2022, Laurent Mignon detailed Wendel's new strategic directions, announced in March at the time of the annual results. In particular, he highlighted the Company's pro-active portfolio management policy, and its intention to invest €2 billion within the next two years, through individual equity investments of between €300 and €600 million.
Laurent Mignon also mentioned the new third-party asset management business we are developing, with the aim of creating long-term value. Lastly, the Group CEO explained the new dividend policy, which will consist of "paying out around 2% of NAV each year, compared with 1.6% to 1.7% up to now, with a minimum objective of dividend stability".
David Darmon, member of the Executive Board and Group Deputy CEO of Wendel, took the floor to report on business in the first quarter of 2023 and to present the Group's first acquisition in line with Wendel's new strategic directions, namely Scalian, a leading European consulting firm in digital transformation, project management and operational performance (find out more about this acquisition on page 9-10).
Christine Anglade Pirzade, Director of Sustainable Development and Communication, then presented Wendel's ESG performance, highlighting the progress made by consolidated portfolio companies.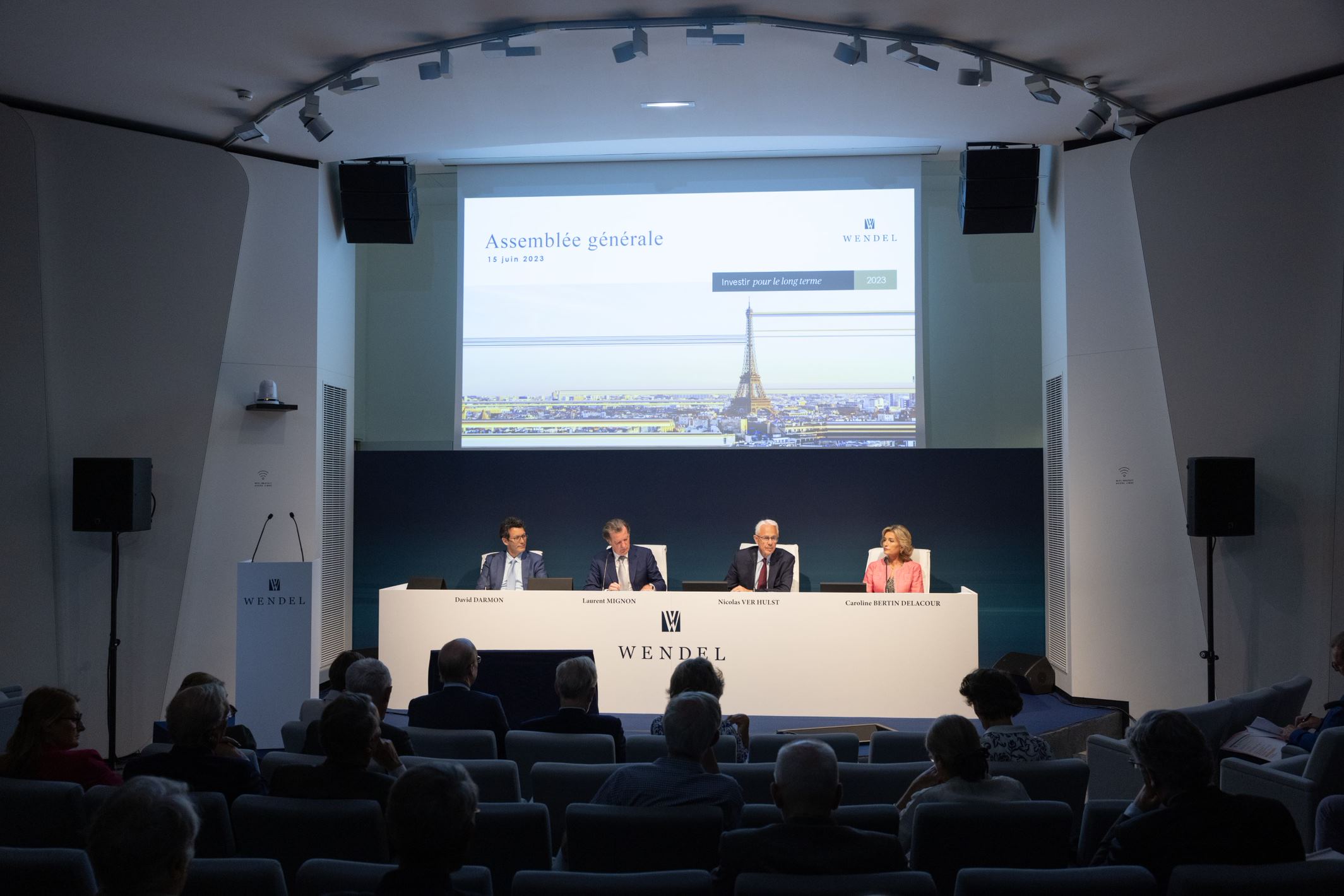 David Darmon, Member of the Executive Board, Group Deputy CEO
Laurent Mignon, Group CEO
Nicolas ver Hulst, Chairman of the Supervisory Board
Caroline Bertin Delacour, General Counsel and Group Chief Compliance Officer
Changes within the Supervisory Board
As Jacqueline Tammenoms Bakker did not seek the renewal of her term of office, the shareholders approved the appointment of Fabienne Lecorvaisier, formerly Chief Financial Officer of Essilor and then Air Liquide, as well as the renewal of the terms of office of Gervais Pellissier and Humbert de Wendel.
The 23 resolutions submitted to the vote of Wendel shareholders at the Combined Shareholders' Meeting of June 15, 2023 were adopted.
At the close of the Shareholders' Meeting, William D. Torchiana succeeded Jacqueline Tammenoms Bakker as Chairman of the Governance and Sustainability Committee. Fabienne Lecorvaisier became a member of the Audit, Risks and Compliance Committee.
Dividend
The Shareholders' Meeting approved the dividend of €3.20 per share, up 6.7% compared to 2022, representing a dividend yield of 1.9% based on Wendel's NAV as of December 31, 2022 and of 3.3% based on the share price as of March 15, 2023. The ex-dividend date was June 19 and the dividend was paid on June 21, 2023.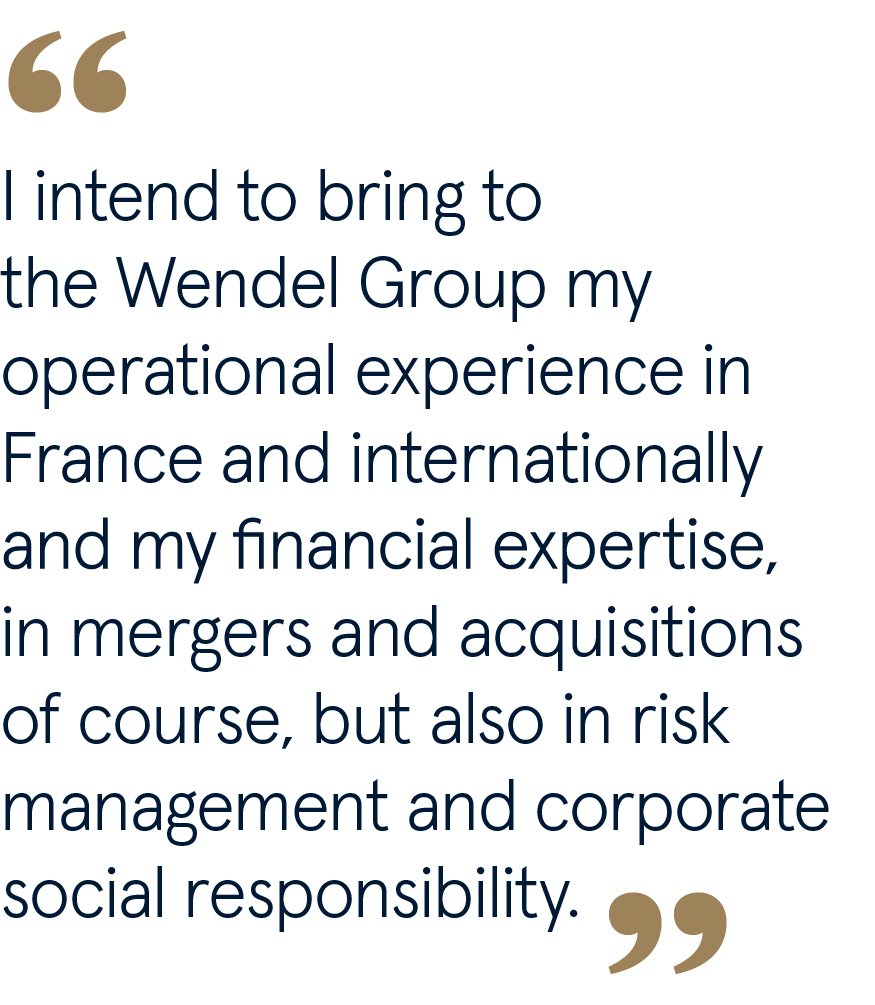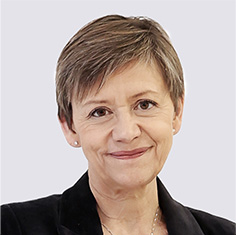 Fabienne Lecorvaisier, Member of the Supervisory Board of Wendel