IHS is developing a pan-African telecom infrastructure network
IHS is the EMEA leading provider of telecom tower infrastructure for mobile phone operators. The group builds, leases and manages telecommunications towers that it owns or that are owned by others. With nearly 24,700 towers, IHS supports the leading mobile phone operators in each of its markets and is well-placed for future organic growth given the strong demand for infrastructure needs across Africa.
Why did we invest in IHS?
Over the last 13 years, IHS has successfully developed along the entire telecom tower value chain, from construction to leasing to maintenance for mobile telephone operators. It provides high-quality service to its large customers, who are leading telecom operators such as MTN, Orange, Etisalat and Airtel. 
IHS is a growth company, with an average annual rate of growth in sales of more than 60% over the past five years. With its investment in IHS, Wendel has made its first direct investment in Africa, thereby demonstrating its intention to gain exposure to the rapid growth this continent is experiencing and to participate therein. Wendel has chosen a company whose positive momentum is expressed in its projects, its high-quality management and its outlook for balanced and profitable growth in several large and promising African nations. 
Key milestones of the investment in IHS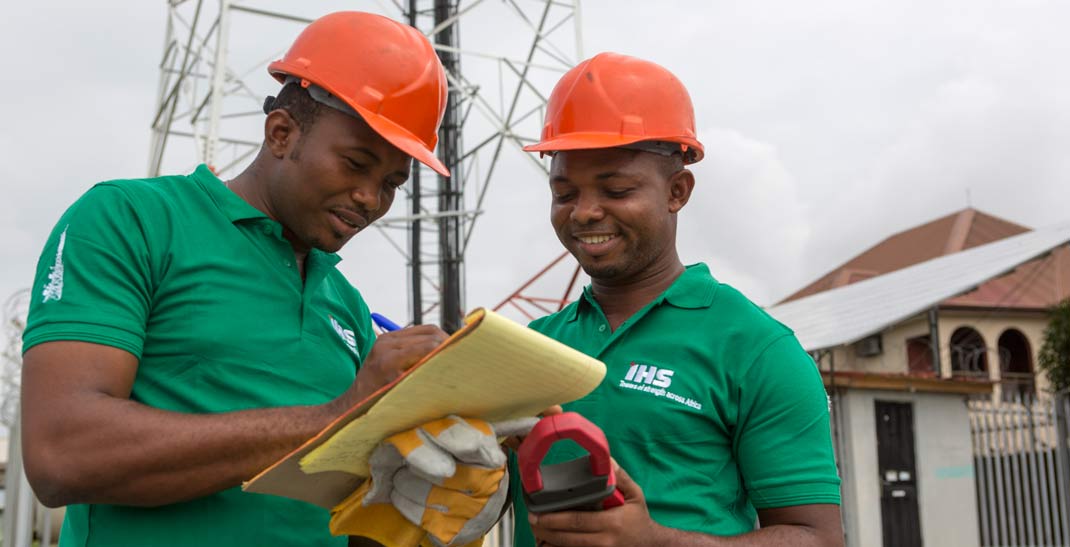 IHS's business is being buoyed by long-term trends that make Africa a strong growth region for telecom infrastructure (economic and demographic growth, 71% cell phone penetration rate, rapid modernization of mobile internet services) and fundamentals specific to IHS will enable it to achieve high growth rates in the coming years:
as they focus increasingly on the services they provide to customers and less on infrastructure, mobile telephone operators are externalizing the management of their telecom towers;
IHS has local expertise in site security and acquisition, installation of electrical supply (generator, photovoltaic systems or connection to the grid), and logistics;
historically, IHS's success has been based on experience, specialized knowledge and the excellence of its engineers at the operating level. IHS's key performance indicators exceed those of its competitors and the company has a reputation for being particularly innovative in its industry. This leads both to improved margins and better customer service;
its business model is resilient, based on contracts with mobile phone operators generating guaranteed lease payments indexed to inflation over periods of 10-15 years. Counterparties have a very sound financial condition;
its multicultural and entrepreneurial management team have extensive experience in the African and worldwide telecom markets. IHS's founders are still present in the company.
$826 million invested by Wendel
To support IHS's pan-African growth strategy, Wendel invested $826 million between 2013 and 2016, by participating in four capital increases alongside IHS's shareholders, who are major financial institutions active in economic development and top-tier private equity companies.
Among these are Emerging Capital Partners, the leader in private equity in Africa with more than 60 investments since 1997, International Finance Corporation (IFC), part of the World Bank group, FMO, the Netherlands development bank, and Investec Asset Management, one of the largest investors in listed and unlisted companies in Africa. In 2014, new investors chose to support the growth of IHS, in particular Goldman Sachs, IFC Global Infrastructure Fund, African Infrastructure Investment Managers (Old Mutual and previously Macquarie), and the Singapore and Korean sovereign funds GIC and KIC.
In addition, Wendel has brought together five US and European family investors (incl. FFP, Sofina, ERES and Luxempart) to invest alongside it in IHS. In addition to the $826 million it has invested, Wendel has thus far raised an additional $220 million through an IHS co-investment vehicle that Wendel manages and whose voting rights Wendel exercises.
On February 1, 2017, MTN Group ("MTN") finalized the exchange of its 51% stake in Nigeria Tower InterCo BV, the operating holding company of INT Towers Limited, which manages more than 9,000 towers in Nigeria, for an additional direct stake in IHS Holding Limited ("IHS"). As a result of this transaction, MTN's economic interest in IHS Group increased from around 15% to around 29%. To preserve IHS's independence, MTN's voting rights, representation and access to information on IHS will remain limited. Following this simplification of IHS's capital structure, Wendel holds 21.4% of the shares of IHS directly and remains IHS's largest shareholder in voting rights with unchanged governance rights.
IHS to expand its operating footprint in the Middle East through the acquisition of 1,600 towers in Kuwait from Zain
On October 10, 2017, IHS signed an agreement to acquire more than 1,600 towers in Kuwait from Mobile Telecommunications Company K.S.C.P. (Zain), Kuwait's leading mobile operator, for $165 million. The transaction has been approved by Kuwait's Communication and Information Technology Regulatory Authority (CITRA), is still subject to other regulatory and statutory approvals, and is expected to close in the first quarter of 2018. Upon the conclusion of this transaction, IHS will manage ca. 25,000 towers [1].
"Wendel is a long-term investor and therefore the ideal partner to support our high-growth, pan-African strategy. Wendel's expertise, network and strong reputation are all advantages for IHS's future."
Top management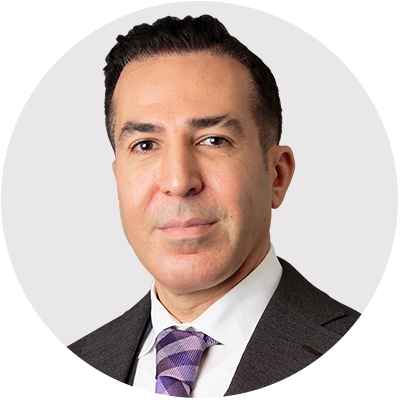 Sam Darwish
Founder, Executive Vice Chairman
and Group CEO 
Wendel's role in corporate governance
Board of Directors of IHS Holding
Bernard Gautier
Stéphane Bacquaert
Stéphane Heuzé
3 minutes to understand IHS