After announcing on April 27 that it had entered into exclusive negotiations, Wendel completed the acquisition of the Scalian group, a leading European consulting firm in digital transformation, project management and operational performance, from Cobepa, with an equity investment of €557 million, representing an enterprise value of around €965 million. Wendel holds close to 82% of Scalian's capital, alongside the management of the company.
Founded in 1989, Scalian is ranked among France's Top 10 engineering consulting firms, and is also active internationally, providing industrial project management services for issues pertaining to supply chain (costs, quality, deadlines, performance), digital engineering from architecture to embedded digital systems development and system applications, big data and AI. Scalian also addresses optimization and performance of projects and organizations, as well as providing digital transformation support for industry and service sector leaders.
The group expects to reach c. €515 million in revenue, an adjusted EBITDA(1) margin of c. 14% as of June 2023 LTM, and totaled c. 5,500 employees at this date.
Since 2015, the company has delivered average annual growth of around 30% of its revenue, including 12% of organic growth despite the Covid health crisis, amplified by a selective external growth strategy, in France and internationally, with nine acquisitions completed over the same period.
For more information, please read the press release available on our website.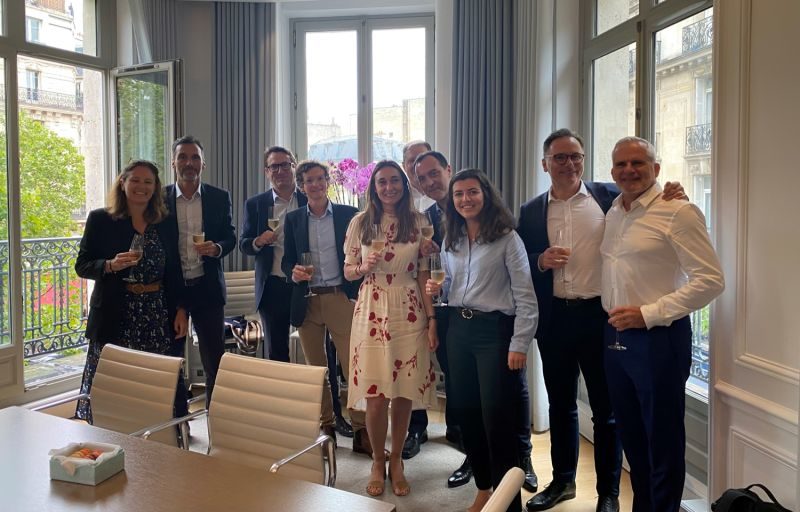 Scalian and Wendel management teams at the signature
(1) Adjusted EBITDA after IFRS 16 calculated according to Wendel's usual methodology.