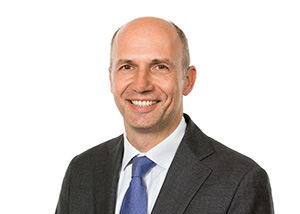 On July 1, 2021, Maarten Heijbroek will become CEO of Stahl and a member of the company's board of directors.
Huub van Beijeren, the Dutch company's current CEO, has decided to retire, after greatly contributing to Stahl's growth and success these last 14 years. Huub will continue to play a role at Stahl as a member of the company's board of directors.
Maarten Heijbroek is currently president of the Consumer Care division of Croda International plc in the United Kingdom, a FTSE 100 listed company. He began his career in 1992 at Uniqema, a Unilever B2B chemicals business, where he developed valuable experience in international sales and marketing. In 2006 Maarten joined Croda when it acquired Uniqema, and in 2012 he joined the Croda group's executive committee when he was promoted to president of the Performance Technologies division. He recently took over responsibility for Consumer Care.