On publishing its half-year results, Wendel announced that it had committed to setting Group-wide greenhouse gas emission reductions targets in line with with the latest advance in climate science and with the SBTi. Wendel's targets will be submitted to the SBTi for approval by the end of 2023.
Wendel's near-term targets will be set at two levels:
Greenhouse gas emissions from Wendel's offices (scopes 1 and 2);
Greenhouse gas emissions from eligible companies(1) in Wendel's portfolio, using the "portfolio coverage approach" from the SBTi guidelines (scope 3).
These targets are in addition to the SBTi commitments already approved for: Bureau Veritas, Constantia Flexibles, Stahl and Tarkett.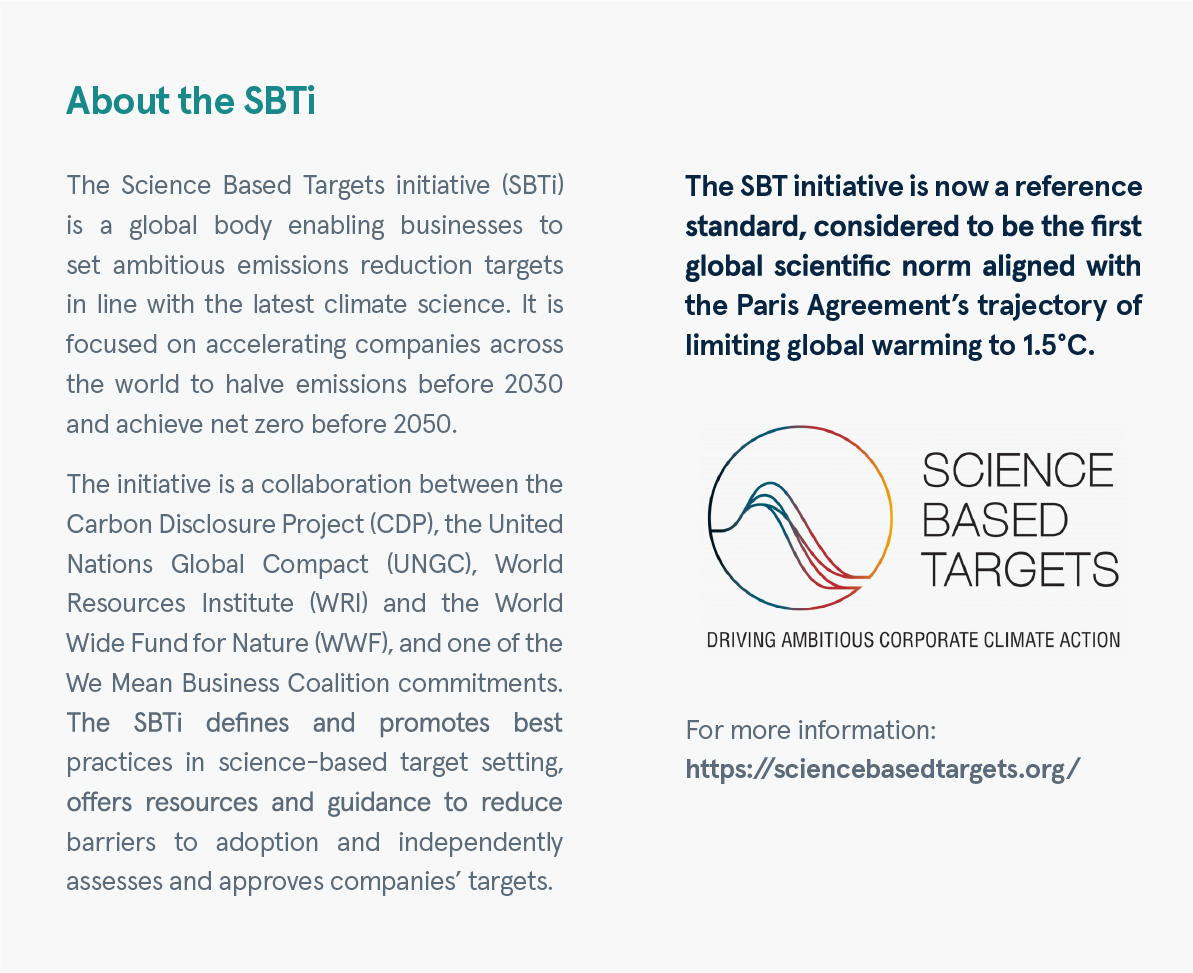 (1) "Eligible companies" are those in which Wendel holds more than 25% of the shares and 1 seat on the board of directors (or 15% of the shares for Wendel Growth companies) according to SBTi guidelines.