Wendel believes that corporate social responsibility (CSR) drives growth for companies. Through its long-term action, Wendel encourages its companies to implement CSR practices. At the same time, it defines
its own CSR policy, which is adapted to its role of investor and applied by a core team of professionals.
We intensified our CSR initiatives in 2018
CSR picked up speed in 2018, both at Wendel and at our subsidiaries.
Since 2018, CSR objectives have been integrated into the Executive Board's variable compensation. These CSR objectives are also applied to the variable compensation of the members of Wendel's Coordination Committee, which includes Wendel's principal managers from around the world. In addition, the executives of the companies in our Group also have extra-financial objectives to meet with regard to their variable compensation; these are adapted to the specific challenges they face.
As a professional shareholder, Wendel has felt very strongly for many years about two principles with
regard to its subsidiaries:
• employee and consumer health and safety;
• integrating ESG (Environment, Social, Governance) criteria in the design of products and
services.
We have asked all companies required to report their extra-financial performance* to integrate these two criteria into their analysis of risks and opportunities. Not only are these principles virtuous in and of themselves, they also contribute to creating value and making the companies' economic activity viable over the long term.
Creating sustainable value
The new extra-financial reporting rules require companies to take a more concrete, and, more importantly, a more effective approach to their corporate social responsibility. Each company must identify and monitor the aspects that are key for its business and specific issues, not only in order to manage related risks but to turn these risks into opportunities. Through this approach, CSR becomes a major strategic driver of the companies' future growth. This is Wendel's vision of sustainable development as a creator of long-term value.
By reasoning from a long-term perspective, every constraint can be turned into an opportunity
Bernard Gautier
Member of the Executive Board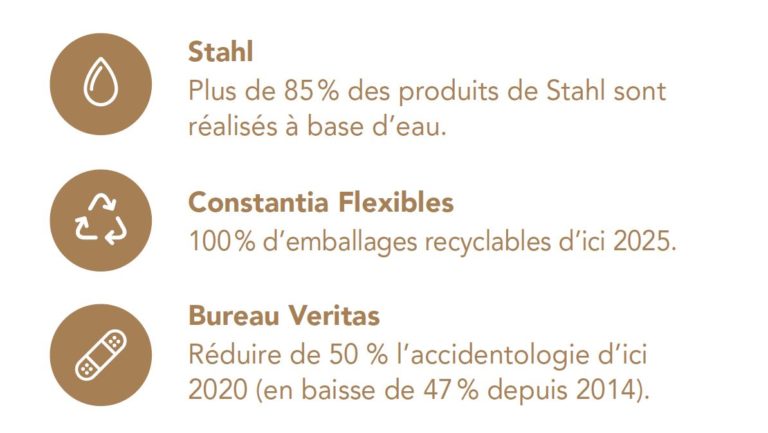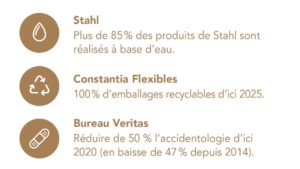 Sustainable development and value creation
Can't companies consider that running their business in a sustainable manner might be profitable? Many companies still view CSR regulations as constraints, whereas Wendel is one of those that see them as a growth engine.
Let's take the example of Stahl, the world leader in process chemicals and related services for leather products. Stahl has tripled its sales since it was acquired in 2006; its performance in the Wendel group has been very impressive. Over the years the company has developed both organically and through acquisitions. With the support of Wendel and its long-term vision, Stahl has made a concerted effort to become the preferred, trustworthy, responsible and value-adding partner for prestigious luxury goods and automotive industry customers. To get there, Stahl made innovation and sustainable development central to its strategy, both by investing in cutting-edge technology and by promoting sustainable development in its industry.
100% of our companies have societal commitments…
…For Wendel, this commitment exists through our two long-term partnerships wih Centre PompidouMetz and Insead.
Since 1996, Wendel has been supporting Insead via the Wendel International Center for Family Enterprise.
Since 2010, Wendel has also been involved in a commitment with the Centre Pompidou-Metz, of which it is the founding sponsor.
In 2016, Wendel renewed its partnership for five years.
Some key figures for 2018*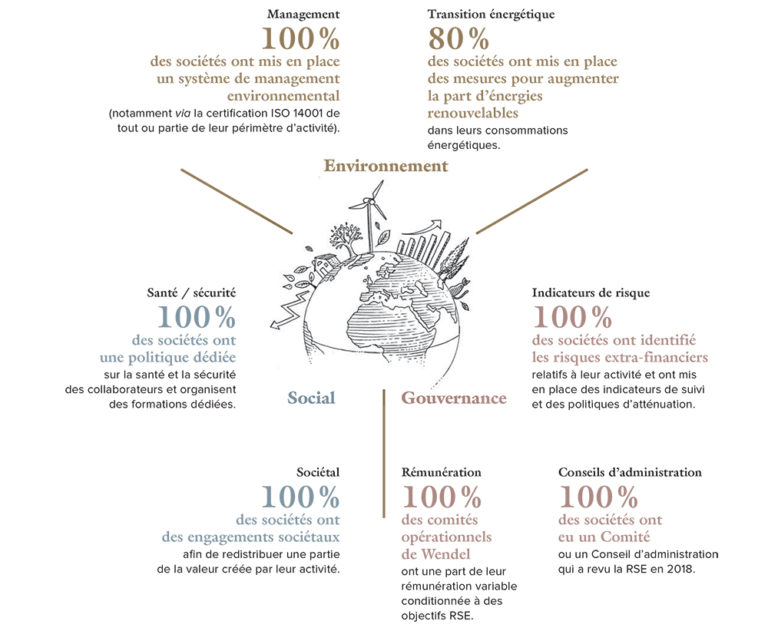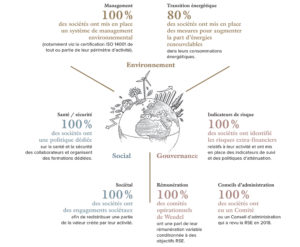 * Fully consolidated companies: Bureau Veritas, Constantia Flexibles, Cromology, Stahl and Tsebo.