Allied Universal, the leader in security services in the United States
Allied Universal is the leader in the U.S. security services market providing clients localized response and national support with industry-leading technology solutions and more than 150,000 highly-trained employees.
Allied Universal to acquire U.S. Security Associates for approximately $1 billion
On October 26, 2018, Allied Universal announced it has finalized the acquisition of U.S. Security Associates ("USSA") for approximately $1 billion. Based in Roswell, Georgia, USSA is one of the leading providers of security and related services in the United States, employing more than 50,000 security professionals serving several thousand clients across a wide range of industries. As a result of the acquisition, Allied Universal is now an organization with annual revenues of approximately $7 billion and over 200,000 security professionals.
Why did we invest in Allied Universal?
Keeping employees and customers safe is a critical priority for employers, merchants and landlords. This need for safety has resulted in the consistent and long-term growing demand for on-site security professionals and advanced remote monitoring capabilities. The increasingly complex nature of threats, both real and perceived, requires more highly trained and specialized professionals and garners greater senior-level attention from customers. These factors favor larger firms like Allied Universal whose national presence and local density, advanced training and technology-supported monitoring, threat detection and response capabilities are key differentiators for clients across diverse end markets.
Attracted to the growing long-term demand, consistent free cash flow generation and ongoing consolidation in the over $20 billion US market for outsourced security professionals, Wendel acquired AlliedBarton Security Services on December 1, 2015 for an enterprise value of $1.68 billion, including Wendel's investment of $687 million for a 95% ownership stake.
Founded in 1957, AlliedBarton had grown from a regional company in the northeastern United States to become one of the nation's largest providers at the time of Wendel's acquisition with $2.2 billion of revenue and over 60,000 employees serving approximately 3,400 customers.
AlliedBarton is now Allied Universal
Consistent with the strategic goal of building the industry's leading security services provider consolidating market, on August 1, 2016, Wendel announced the completion of AlliedBarton's merger with Universal Services of America, combining leadership, talent, expertise, and breadth of two of the industry's leading companies. This merger of equals created the industry's largest provider with approximately $4.5 billion in revenue, 140,000 employees and more than 6,000 customers diversified by end-market and spanning the U.S., Canada, Puerto Rico and the U.S. Virgin Islands. In addition to enhanced commercial capabilities, the combination created considerable synergies and enabled further investment in digital security technologies and innovation.
Allied Universal is led by a world-class management team that combined the best of each legacy organization, headed by CEO Steve Jones, previously CEO of Universal. Bill Whitmore, the former CEO of AlliedBarton, serves as Chairman. As part of the merger transaction, Wendel received approximately $387 million in cash and 33% of the shares in Allied Universal, equal to that of Warburg Pincus, formerly Universal's largest shareholder. The remainder of the shares are held by Allied Universal management and other third-party investors. Today, Wendel and Warburg Pincus are Allied Universal's lead investors with equal representation on the Company's Board of Directors.
Today, with more than 150,000 employees and approximately 190 regional and district offices located across North America, Allied Universal provides security services to approximately 8,000 clients, including very large companies (approximately half of the Fortune 500), mid-sized organizations and smaller local entities, for all of which Allied Universal can offer local service with national support.
Outlook for development 
Allied Universal seeks to create long-term value for its shareholders by delivering consistent organic growth, continuously improving profitability, utilizing technology solutions to enhance customer service, and through strategic acquisitions. The Company is specifically focused on several key initiatives, including: 
retaining existing clients; 
expanding their local market presence to add new customers; 
leveraging their national footprint to increase national accounts; 
continuing to penetrate strategic vertical markets, including healthcare, higher education, government and defense customers; 
improving profitability and continuing to expand via acquisition.
"Wendel's long-term investment philosophy and successful track record of building world-class companies will help AlliedBarton continue its extraordinary growth."
Top management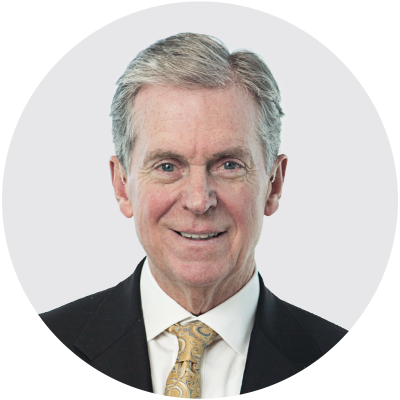 Bill Whitmore
Chairman of the Board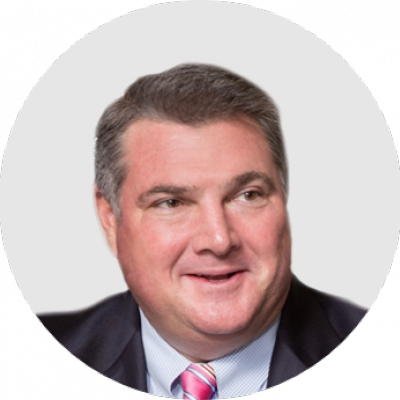 Steve Jones
CEO
Wendel's role in corporate governance
Board of Directors
David Darmon
Mel Immergut
Adam Reinmann