Bureau Veritas pursues its growth and global leadership strategy
Bureau Veritas is the world's second-largest provider of compliance and certification and laboratory testing services in the areas of quality, health, environment and social responsibility (QHSE-SR). The group derives more than 50% of its sales from high-growth countries.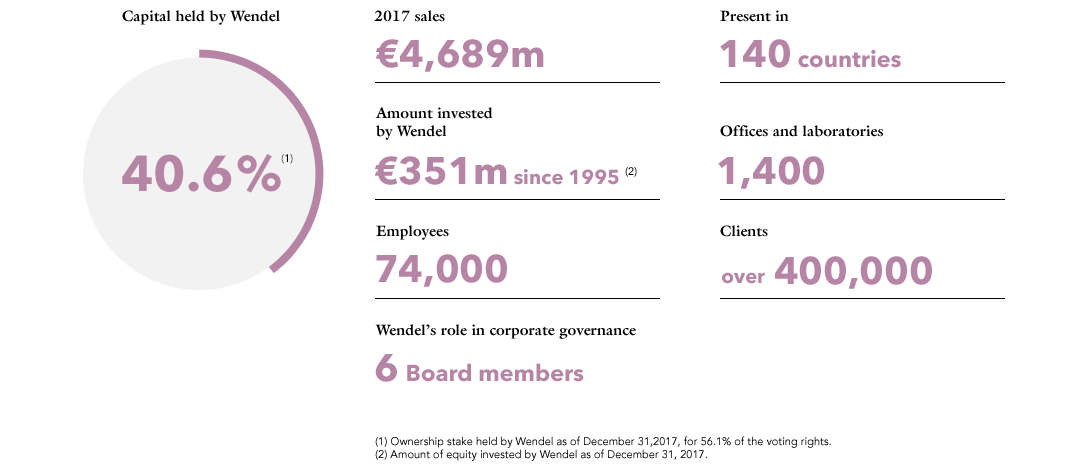 Why did we invest in Bureau Veritas?
Bureau Veritas is ideally positioned in markets driven by long-term, structural trends. QHSE regulations and standards are proliferating and becoming tougher to meet. Increasingly, certification and inspection activities are being outsourced. Health and environmental protection standards are becoming more stringent. And trade has become global. Since it was founded in 1828, Bureau Veritas has gradually built up its globally renowned expertise. The market that Bureau Veritas addresses has numerous barriers to entry. Operating certification and approval are mandatory in each country. Service providers must offer a comprehensive range of inspection services (in particular for major clients) and extensive geographical coverage both locally and internationally. They must provide high value-added solutions through first-rate technical expertise and enjoy a reputation of independence and integrity. Wendel has gradually increased its holding in Bureau Veritas. When Wendel made its initial €25 million investment in 1995, obtaining 19% of the share capital, Bureau Veritas generated annual sales of less than €400 million. Wendel then supported the company's growth, until it held 99.2% of the capital in 2004. In 2007 Bureau Veritas was listed on the stock exchange at a price of €37.75 per share (€9.44 after adjusting for the four-for-one split on June 21, 2013), enabling it to continue its international expansion.
Key milestones of the investment in Bureau Veritas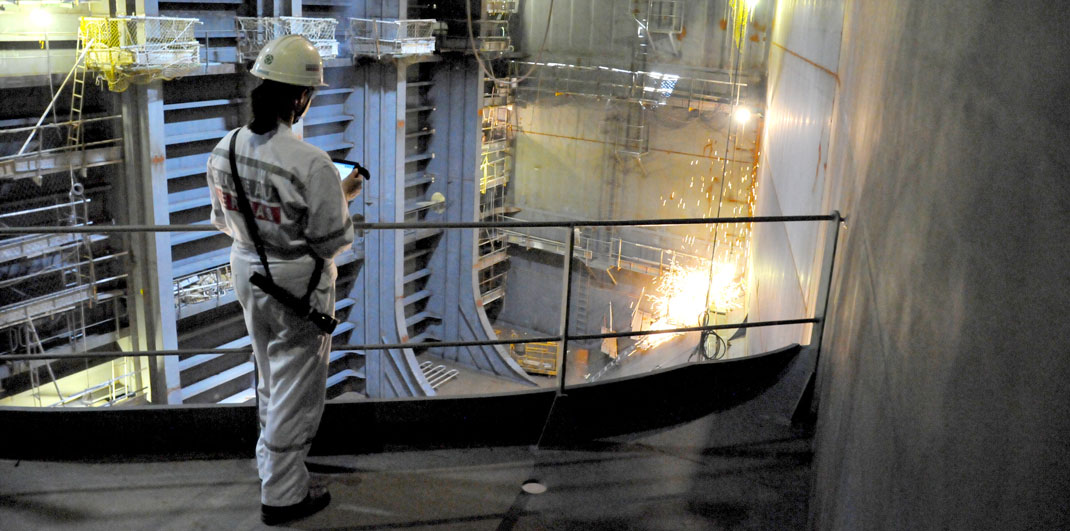 New strategy to improve Bureau Veritas's growth profile, resilience and profitability
In 2015, after conducting an in-depth analysis of the Testing, Inspection and Certification (TIC) market, Bureau Veritas has defined its strategy to enhance its growth profile, resilience, and profitability in the medium to long term.
Initially, the strategy announced in October 2015 was based on eight Growth Initiatives. A year through the strategic plan, Bureau Veritas conducted a full reassessment of its Growth Initiatives and has decided to focus its development efforts on five initiatives.
The strategy is therefore based on:
Five Growth Initiatives that represent circa 30% of Group revenue: Building & Infrastructure, Opex in the energy sectors (oil & gas, power & utilities and chemicals), Agri Food, Automotive and SmartWorld;
Two key countries, namely the USA and China;
Four main levers: Human Resources, Key Account Management, Excellence@BV and Digital.
Due to cyclical headwinds in some activities (oil & gas capex, upstream Metals & Minerals) since the plan started, the Group now expects a one-year delay in the achievement of its initial ambition.
In the medium term, Bureau Veritas aims to:
Confirmed return to a 5-7% organic revenue growth pace by 2020
Increased Group revenue by circa €1.5bn in 2020 vs. 2015[1], equally balanced between organic growth and acquisitions
An adjusted operating margin target above 17% by 2020 and
Continuous high free cash flow generation
---
[1] At initial plan exchange rates (as presented during October 2015 Investor Days)
"Wendel is our stable core shareholder. We can count on the strength of Wendel in pursuing our development strategy."
Top management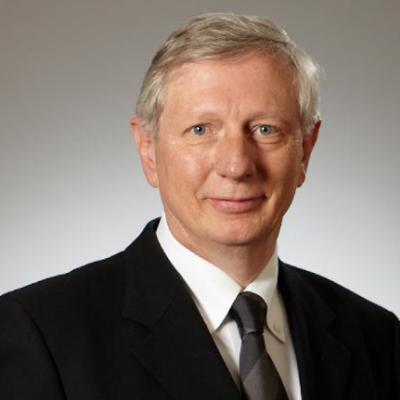 Didier Michaud-Daniel
CEO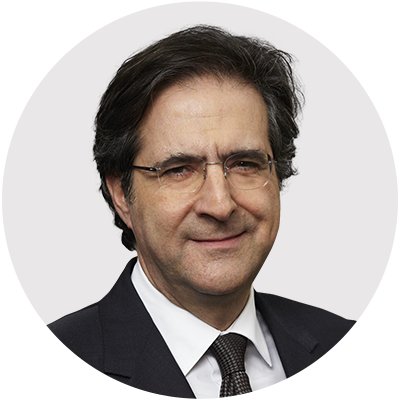 Aldo Cardoso
Chairman of the Board
Wendel's role in corporate governance
Board of Directors 
André François-Poncet (Vice-Chairman) 
Stéphane Bacquaert
Stéphanie Besnier
​Claude Ehlinger  
Jean-Michel Ropert 
Lucia Sinapi-Thomas (Deputy CFO of CapGemini), representing Wendel
Strategic Committee
André François-Poncet (Chairman) 
Stéphane Bacquaert
Audit and Risk Committee
Jean-Michel Ropert 
Lucia Sinapi-Thomas
A day with Bureau Veritas